Upload Photos on Instagram
A Chrome extension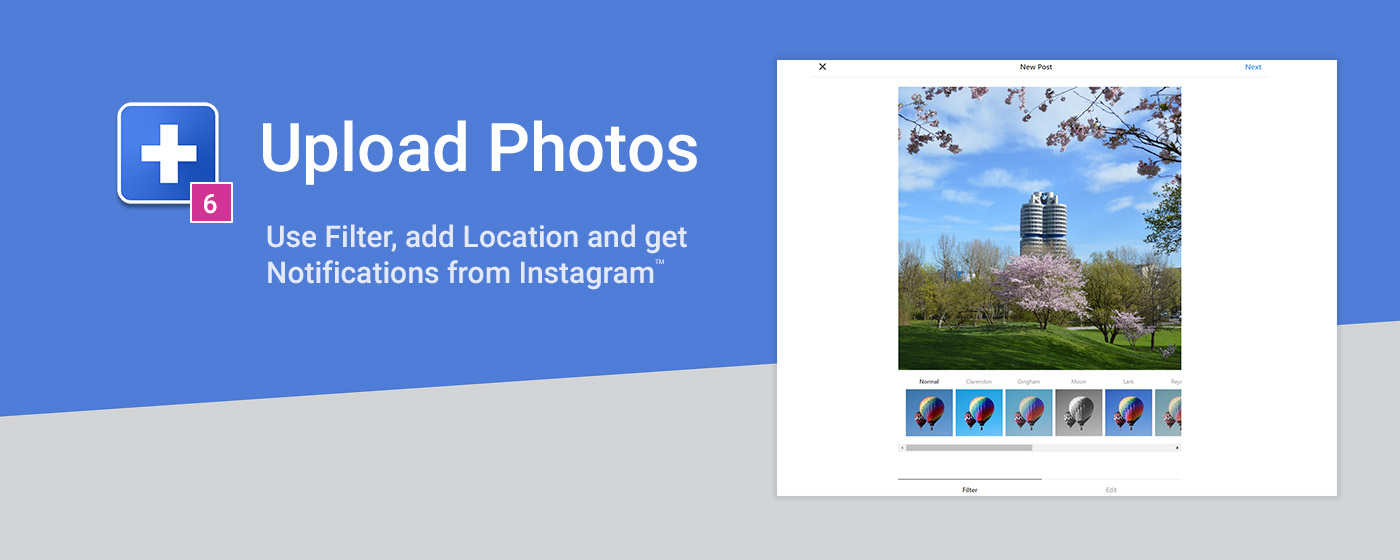 Thank you for your interest in our Chrome extension Upload Photos on Instagram™"

This Chrome extensions allows you to upload photos to your Instagram account from your computer.

You will get silent notification of the total likes of your Instagram activities.

The extension is simple but powerful tool for publishers.

This Chrome plugin is part of the website 16gram.com - an Instagram Web Viewer that shows 16 popular images from users around the world.

Try this useful Instagram tool for Google Chrome web browser and publish photos on your IG from your computer - PC or Mac.

Feel free to rate this plugin. You can leave a comment and help us to make the "Upload Photos on Instagram™" better.

The extension does not collect, save or share any personal information, but requires access to your tabs and Instagram.com. The Chrome extension uses Google Analytics and Chrome Webstore Developer Dashboard to track installations.

This product is not endorsed or certified by Instagram. All Instagram™ logos and trademarks displayed on this application are property of Instagram. All photos and videos are property of their respective owners. All product names, logos, and brands are property of their respective owners.